The Pre-order for the much awaited smartphone, TECNO Phantom X starts in Ghana and interested TECNO phone lovers can go for this latest TECNO Phone with its affordable price at any accredited phone dealer.
TECNO Ghana made the TECNO Phantom X available for individuals to be able to pre-order starting from June 28, 2021 for GHS 400 at any TECNO phone accredited shop across Ghana. The TECNO Phantom X is part of the 2021 smartphones produced by TECNO Mobile for its smartphone lovers.
After pre-ordering for the TECNO Phantom X, a buyer gets interesting gifts such as a designer backpack, a TECNO drone, free data bundles, smartphone gimbal, earbuds and other exciting gifts — after making payment.
In today's article, I would like to show you how to pre-order the TECNO Phantom X in Ghana at a cheaper price of GHS 400.
We all know for sure that smartphones that are purchased from TECNO are given a 12+1 months warranty — but the TECNO Phantom X comes with 19 months free warranty, 100 days free swap, accident protection service anytime the phone damages within a given time range.
TECNO Phantom X Highlight Specs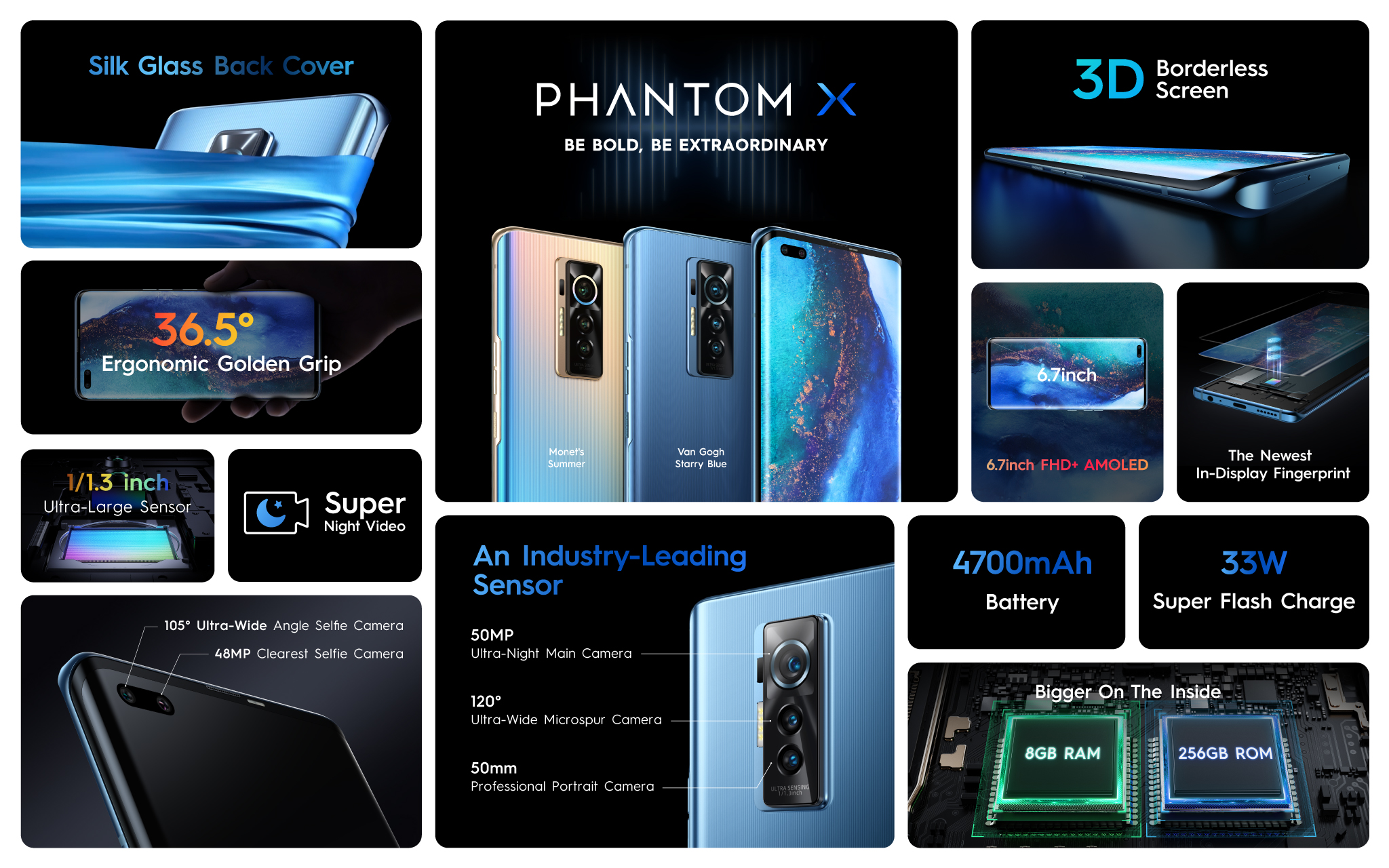 The much anticipated smartphone from TECNO Mobile is here. A smartphone that comes with Android 11, built with a 6.7″ curved flid 3D Bezel-less FHD+ OLED display, 1080*2340 resolution with a 90H refresh rate. The Phantom X runs on MediaTek's Helio G95 SoC along with HiOS.
If you are thinking about storage capacity to contain all your files and documents, then trust the TECNO Phantom X with a 8GB of RAM and 256GB ROM that makes the phone run at a faster rate.
The TECNO Phantom X comes in two colours and these are: Van Gogh's Starry Night Blue that brings you to a world of celestial tranquility and Monet's Summer, which displays brilliant and exuberant colour.
If you are a selfie lover, then you need to go for the TECNO Phantom X with a triple AI lens setup from the impressive 50MP primary camera and a 48MP selfie camera for smartphone photography.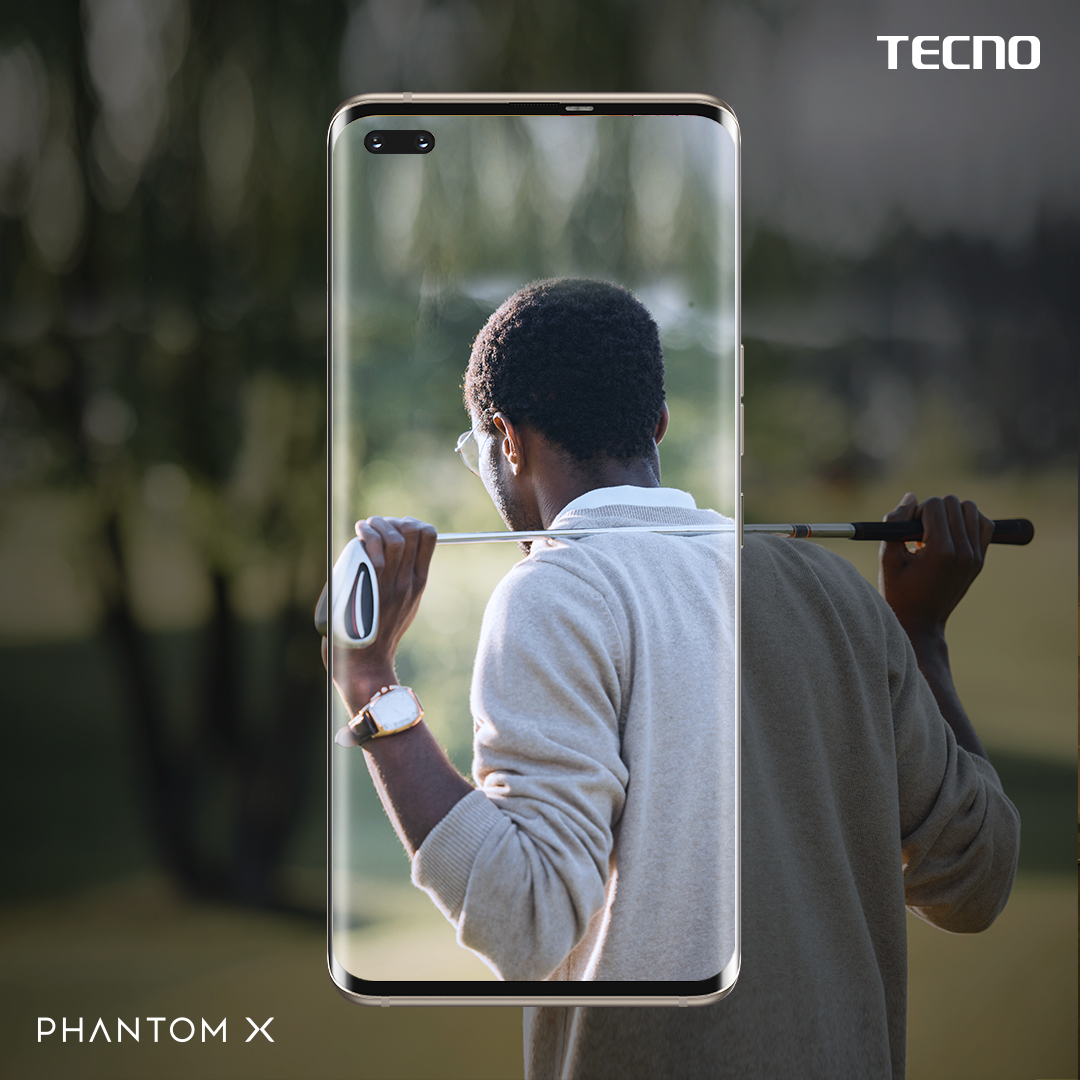 Everyone loves a smartphone with long-lasting battery, and the TECNO Phantom X comes with a powered 4,700mAh battery with a 33 watts super flash charge that helps to charge your battery to 70% within some minutes.
Under Network and Connectivity, the TECNO Phantom X comes with connectivity options including Wi-Fi, 4G LTE, GPS, FM Radio and Bluetooth.
TECNO Phantom X Price in Ghana
The TECNO Phantom X is available and selling for a price of GHS 2,795 only.
How To Pre-Order The TECNO Phantom X In Ghana
The TECNO Phantom X is available in Ghana and you can pre-order for GHS 400 from any TECNO accredited phone shop across Ghana.
Visit the official webpage of TECNO Ghana here to pre-order your TECNO Phantom X in Ghana.