All You Need To Know About Telesol Ltd.
Telesol Limited is a value-added ICT & Telecom distribution Company selling networking products/solutions across various segments of the economy.
We are a leading player in the ICT Networking market in Ghana and we pride ourselves as a true 2-tier distribution Company selling through a community of leading System Integrators as our channel resellers thereby ensuring quality products and solution to the Ghanaian business community.
We partner with some of the leading brands such as D-Link Networks, Sophos/Cyberoam, Ubiquiti, EnGenius, eScan (Anti-Virus & Content Security Solutions) etc.
All You Need To Know About Telesol Ltd: We endeavor to provide value-added services through our Channel Partners /Reseller Companies by providing pre-sale technical & post-sale warranty support where needed on our products and solution offerings.
Our vision
"Our vision is to be "the value-added networking distributor of choice" in Ghana.
Our mission
"To continuously strive to develop our technological competence by utilizing the best of human resources in advancing our world of no limits thus, delivering cost-effective, value-driven products and solutions to our customers".
Our core values:
Our People: All You Need To Know About Telesol Ltd.
Our people are our greatest strength. We give priority to manpower development particularly in the core areas of our operation.
This includes trust, teamwork, quality education and training, employee recognition, and employee well-being and morale. Telesol Limited provides adequate opportunities for personal and professional growth, thus enabling us as a company to advance toward our business and quality goals.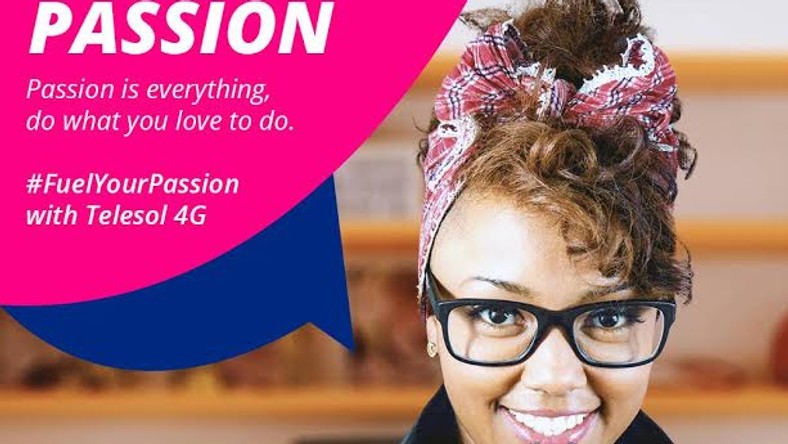 Excellence
Telesol Limited is a company whose eyes are fixed on excellence.
We go for the best in terms of human resources and otherwise.
We strive to ensure that all services rendered by us are of utmost quality. We realise that the customers today require excellent services to be achieved through the most cost-effective means.
Our culture at Telesol Limited is that we understand the importance of excellence in our service delivery and the impact it will have on our customer's business in the long run if these set standards are not met.
In essence, we seek to add value to our customers.
Dedication to Customer
Telesol Limited is driven by our passion for our customers (both internal and external). This ideology has been embedded into our processes to ensure the success of customers hence, our success.
Honesty
Telesol Limited is committed to dealing with its customers (both internal and external) in a transparent and ethical manner to ensure that trust between both parties is always intact.
Gender Policy
Telesol Limited provides equal employment opportunities to both gender to grow and develop their skills thereby aspire to attain to the top in the organisation through hard work.
Reliability
Telesol Limited believes and shows a high level of reliability to its customers in all areas of transactions and supports. We ensure that our response time for support is always according to the terms and agreement of the Service Level Agreement (SLAs) signed with o ur customers.
Our Approach to Business
We approach business with a high sense of integrity to provide the most effective solutions that fits our customer's requirement. This is non-vendor centric but rather, value-driven to eventually deliver a lower Total Cost of Ownership (TCO) to our valued customers.
Our Value Proposition (The Telesol Advantage)
Quality Product & Solutions
Technical Presale Support
Adequate Local Stcok-Holding
Credit Support
Channel Product & technical Training
Turnkey Projects
After Sales Support /RMA Services
End-to-End Networking Solutions (Your One-Stop-Shop).
Our products & solutions
Our Products & Solutions offerings include end-to-end Networking & Telco Solutions covering the following best of breed brands in the market, they are:
Network Infrastructure
Switches (10/100Mbps, 10/100/1000Mbps),PoE and non-PoE.
Routers (Wireless and Service routers)
Wireless Access points (indoor and Outdoor APs)
Network Storage (NAS and SAN boxes)
Cabling (Cat6 & 5e, patch panels and cords, face plate, back box and keystones)
Cabinets (4U to 42U, Wall-Mount & Floor Standing)
Fibre-Optic Products & Accessories ( pigtails, patch cords, indoor and outdoor armored cable, ODPs)
Point to Point (PTP) & Point to Multipoint (PTMP) Radios
Network Security
UTM Firewalls from Sophos/Cyberoam and Endpoint Protection Solutions
eScan Antivirus and Internet Security (SOHO, SMB, SME, Corporate & Enterprise)
IP Surveillance
IP Cameras (Dome, PTZ, Box and Cloud)
PoE Switches (8- 48ports, 10/100 & 10/100/1000Mbps)
Network Video Recorders (9-channel, 1bay,2bays etc)
Voice over IP (VoIP)
Voice Gateways (FXO and FXS)
IP PBX ( FXO, GSM, Fibre and PRI interfaces)
IP Phones (SIP Phones with LCD display & Video SIP IP Phones)
Business Wireless
Managed Access Points (APs) – Indoor, Outdoor, PoE, non-PoE, single band & dual-band APs etc.
Point to Point (PTP) & Point to Multipoint (PTMP) Radios – these are short range, medium range & long range radios for Metro, Urban & Rural connectivity solutions. — GB
Thanks for reading on All You Need To Know About Telesol Ltd and we hope you help us share this post with friends and do let us know any kind of information we missed here about this 4G internet service provider in Ghana.